Our Staff
Most of our veterinary surgeons have an interest in a particular aspect of veterinary medicine above their general veterinary training. With such a broad knowledge base we are well suited to be able to help with all your veterinary needs.
To help care for you and your pet we employ a highly skilled and registered team of veterinary nurses and client support staff.
Each of our staff undertakes continuous annual training so as to keep up to date with the latest veterinary advances.
Vets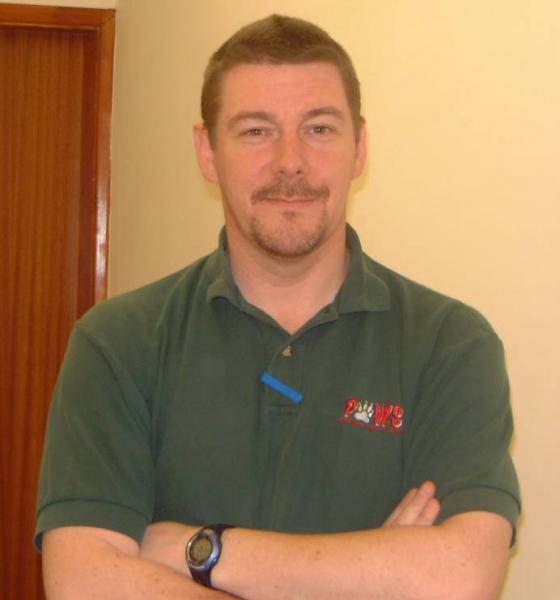 Ian
Ian graduated from Liverpool University in 1990 and spent a small period working in Lancashire in mainly equine practice before moving to Warwickshire. Ian spent over 25 years as a mixed vet including work with the meat hygeine service but now spends his time almost exclusively with our small animal division where his particular interest is in anaesthesia and analgesia. He also enjoys emergency medicine, critical care and orthopedics. Outside of work Ian volunteers many hours policing the roads and motorways of Warwickshire as well as training new volunteers. He is also a qualified basketball referee, officiating in the top UK leagues as well as observing, assessing and tutoring younger officials.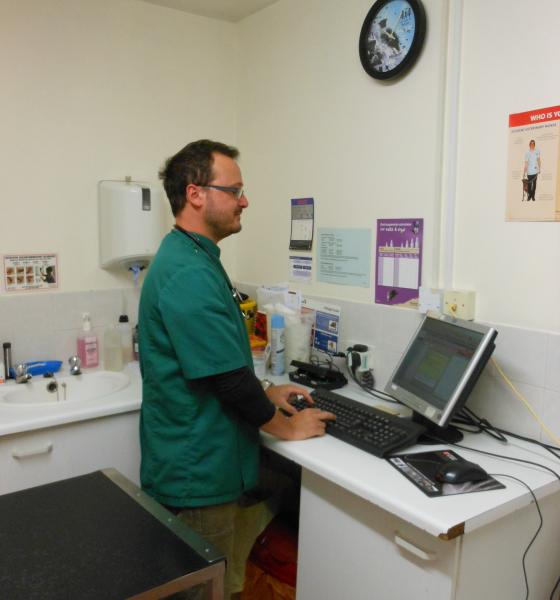 Alex
Alex, is one of our Directors and also an exclusively small animal vet. He joined Midshire Veterinary Group in 2011 and spends every other Monday in addition to other mornings and afternoons routinely at Whitestone when not working at our PAWS surgery. Alex qualified in Italy but has been living and working in the UK for over 10 years. Alex has a special interest in cardio-respiratory diseases and soft tissue surgery. He also has a further qualification in acupuncture.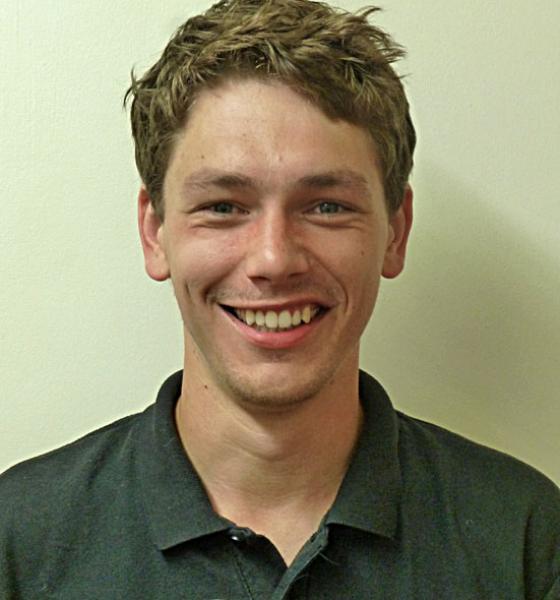 Thad
Thad qualified from Cambridge University in 2010 and worked in mixed practice in the East of England for some time before coming to join us where he still works on both the large and small animal sides of the business. Thad became a Director in 2017. Thad's interests are varied and professionally include small animal surgery, birds and sheep lameness. Out of work they include Guinea Pigs, American football, music, outdoor walking and skiing - and numismatics (coin, currency and medal collecting).
Beatriz
Beatriz qualified in 2013 from Complutense University of Madrid and spend one year in small animal practice before deciding to move to the UK with the aim of increasing her clinical and surgical skills. After working in several practices, Beatriz joined us in 2016. Her main areas of interest are surgery and dermatology. Outside of work she enjoys spending time with her family and her dog.
Paola
Paola graduated from the University of Bologna in March 2011 and subsequently spent time working in a referal centre specialising in oral surgery and treatment. She came to the UK in 2016 and joined our team a year later. Paola's interests remain in the area of oral treatment as well as exotic pets and imaging.
Serena
Serena graduated from Bologna University in 2009 and after a couple of years working in Italy with both large and small animals moved to the UK in 2014. After a couple of years off with her family Serena restarted her career as a purely small animal vet and joined us in Jan 2018 and enjoys all aspects of small animal practice. Relaxation is from time with the family and long countryside walks.
Nurses
Liz
Liz qualified in 2004 and is one of our senior nurses having held a previous position as a head nurse before joining us. She enjoys all aspects of nursing - both large and small animal with a particular interest in emergency care. When not at work Liz works on her farm with sheep and cattle, looks after and rides her horse, goes walking with her 3 dogs and still manages to look after her children.
Anna
Anna has worked in veterinary practice since 2000 and qualified as a nurse in Spring 2004. She joined PAWS in 2011 and is now our senior nurse in charge of nursing clinics. Anna enjoys the interaction with our clients and supporting preventative healthcare for pets is what she enjoys most. In her spare time she enjoys time with her family and touring holidays in her caravan.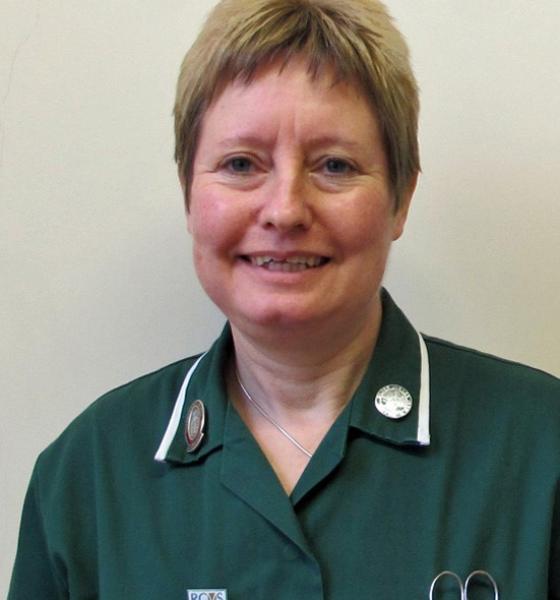 Becky
Becky is our longest serving member of staff having been with the company in excess of 30 years. She qualified as a nurse in 1985 and is now our senior nurse in charge of, and running, our in-house laboratory. She has an interests in biochemistry and haematology, pathology and parasitology. Outside of work Becky is involved with local heritage projects, history, art, countryside foraging and walks.
Terri
Terri has worked in veterinary practice since 2008 and joined PAWS in December 2016 having qualified in 2014. Terri enjoys our nursing clinics and has an interest in behaviour. She is currently undertaking an award in canine and feline behaviour management and intends to continue this interest with a behavioural certificate. When not at work Terri enjoys long walks with her dog Goochi.
Christina
Christina qualified as a registered veterinary nurse in 2016 and came to work with us in January 2017. She has an interest in surgical nursing as we all as all things rabbit. Outside of work she enjoys music concerts and festivals and loves to travel. Christina owns a British Shorthair cat named James - who rules he household!
Jenny
Our other student veterinary nurse is Jenny... but not for long!. Jenny has completed all her examinations and will be qualifying soon. Jenny's favorite places are Devon and Cornwall and generally outdoors. she also enjoys spending time with her 2 cats Fred and Henry.
Abi
Abi originaly joined us as one of our receptionists before making the jump to become one of our student nurses in training. Abi will hopefully be due to qualify within the next 12 months. She enjoys monitoring operations and caring for our in-patients. Out of work she enjoys relaxing at the cinema, going out for dinner and swimming.
Elaine
Elaine is a long-time member of staff having been with us over 20 years. she first worked on reception before joining the nursing team in 2000 and qualifying as an Animal Nursing Assistant. Elaine is also a qualified bereavement councilor. In her spare time her 2 labradoodles keep her busy and Elaine enjoys walking and all things Shakespeare.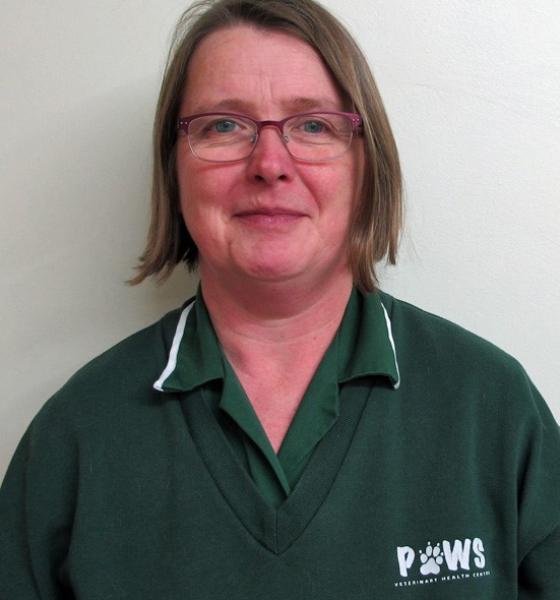 Receptionists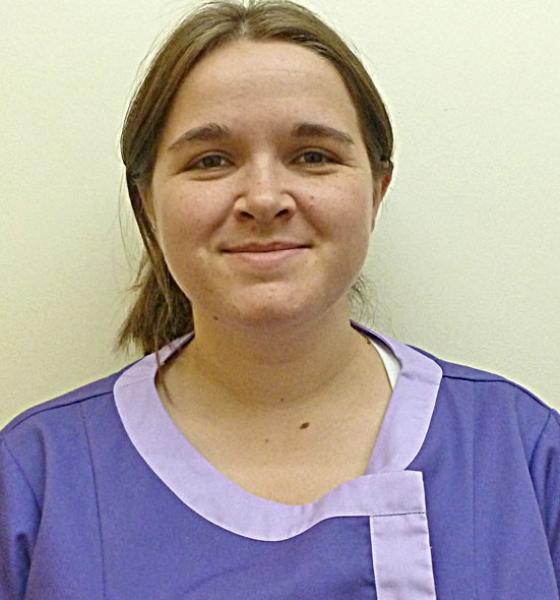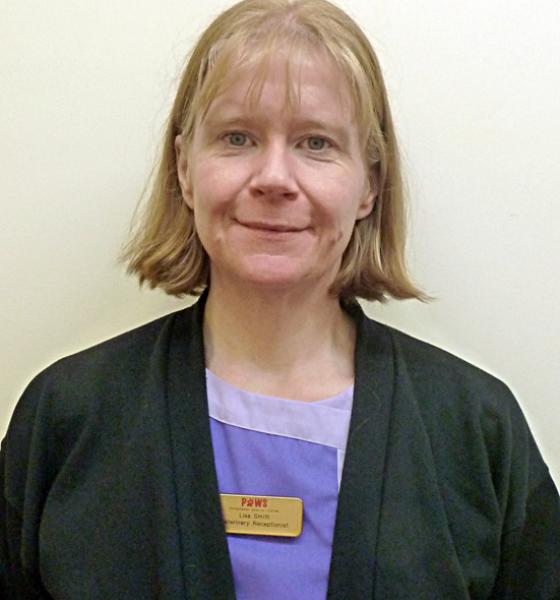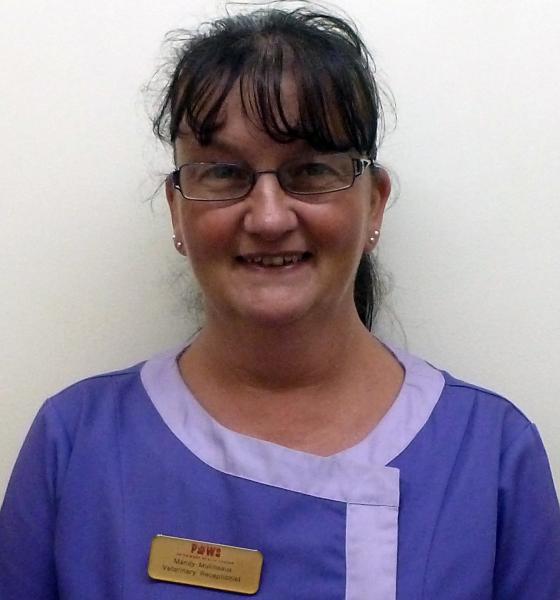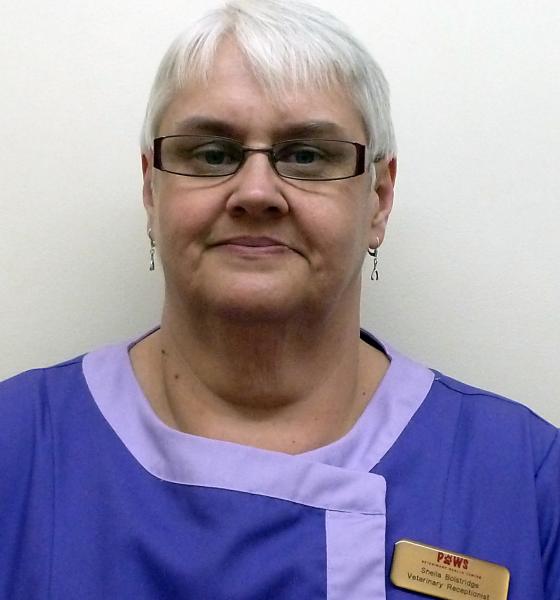 Sheila
Admin + Support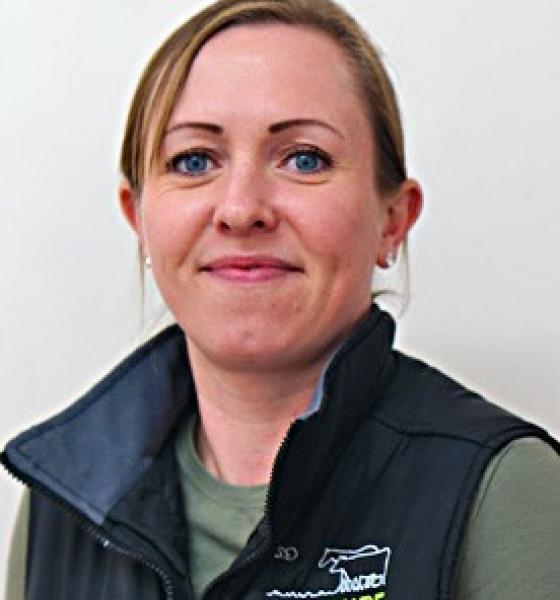 Tammy
Tammy is our practice manager and along with, and reporting directly to, the Directors, has responsibility for the whole of the practice and it's many functions and duties. Tammy's background is Veterinary Nursing and has been with us since 2004. Leaving to work as a veterinary business manager for a pet nutrition company, Tammy returned in 2014. Out of work Tammy loves the outdoors and being active.
Debbie
Admin Manager Debbie is one of our longest serving members of staff having spent many years working on reception as well as in our farm office. Debbie's love is people and she enjoys talking with clients and helping them as much as possible. She also now looks after the reception team keeping them happy and up to date with policies. Outside of work she likes to spend as much time with her grandchildren as possible as well as her foul-mouthed budgie (hopefully not at the same time!).