Our Staff
Most of our veterinary surgeons have an interest in a particular aspect of veterinary medicine above their general veterinary training. With such a broad knowledge base we are well suited to be able to help with all your veterinary needs.
To help care for you and your pet we employ a highly skilled and registered team of veterinary nurses and client support staff.
Each of our staff undertakes continuous annual training so as to keep up to date with the latest veterinary advances.
Vets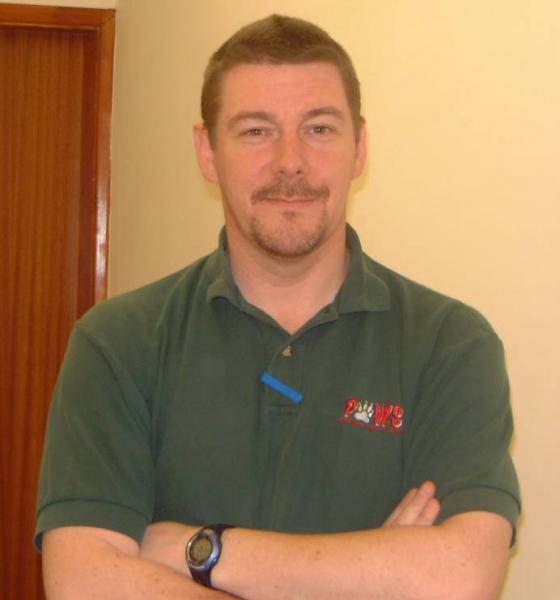 Ian
Ian, another of our Directors qualified in 1990 and was a mixed vet dealing with both small and large animals for the vast majority of his career. Over recent years he has moved to a small animal only role. When not perusing his other interests outside of veterinary medicine, Ian has an interest in anaesthesia, pain management and intensive care.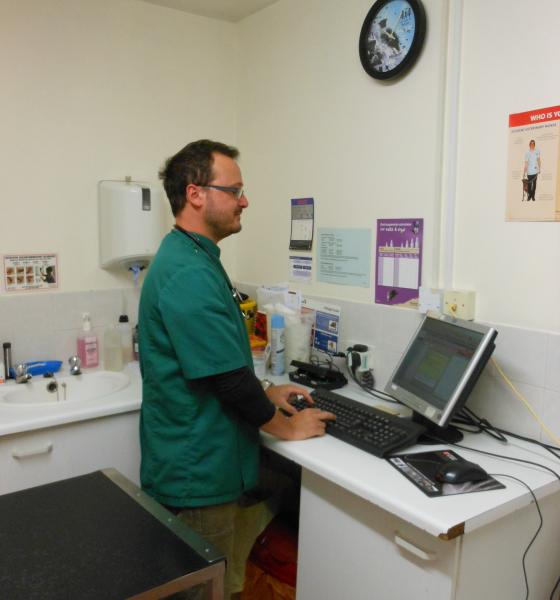 Alex
Alex, is one of our Directors and also an exclusively small animal vet. He joined Midshire Veterinary Group in 2011 and is the lead vet at Whitestone. Alex has a special interest in cardio-respiratory diseases and soft tissue surgery. He also has a further qualification in acupuncture.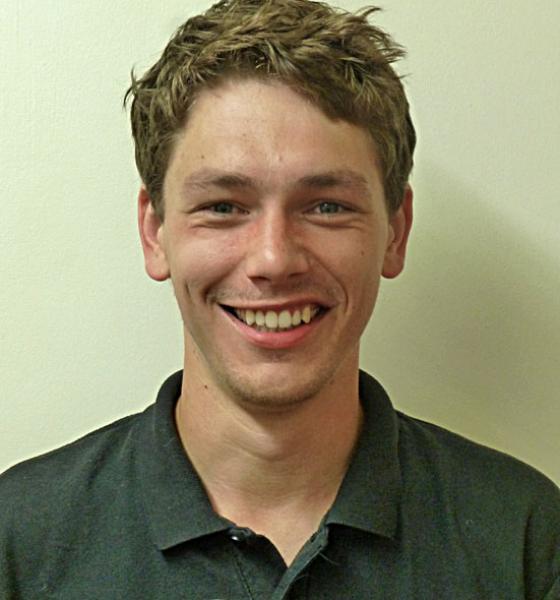 Thad
Thad qualified from Cambridge University in 2010 and worked in mixed practice in the East of England for some time before coming to join us where he still works on both the large and small animal sides of the business. Thad became a Director in 2017. Thad's interests are varied and professionally include small animal surgery, birds and sheep lameness. Out of work they include Guinea Pigs, American football, music, walking and skiing - and numismatics (coin, currency and medal collecting).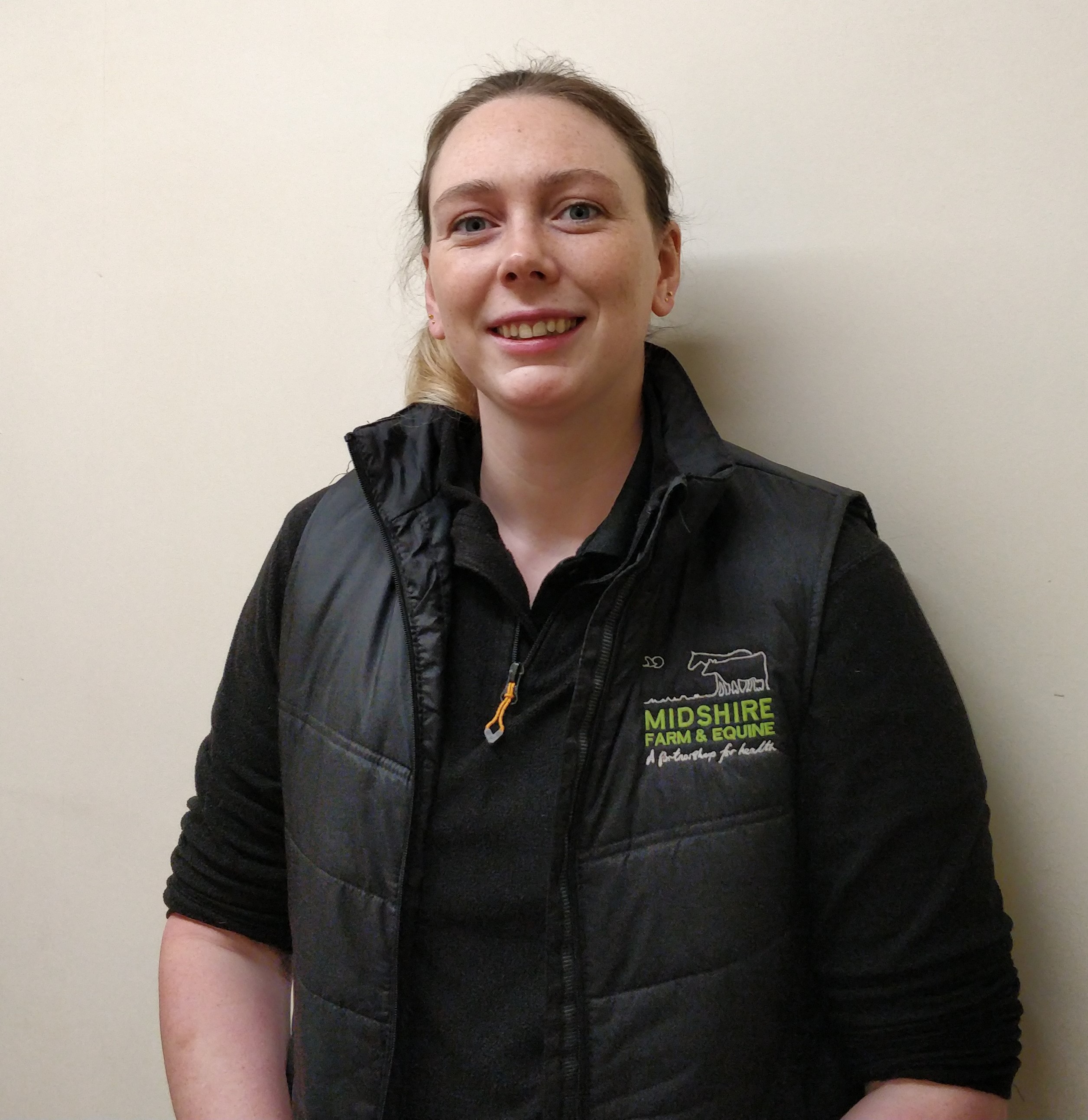 Chloe
Chloe graduated from Glasgow university in 2016 and has worked as a mixed Vet in Cumbria and Herefordshire before joining us in January 2021. In 2023 she was made a Director. Chloe likes all aspects of mixed practice and the variety that comes with each day with interests in calf health and dog behaviour. Outside of work she can usually be found with her dogs and enjoys running (Canicross) and paddleboarding.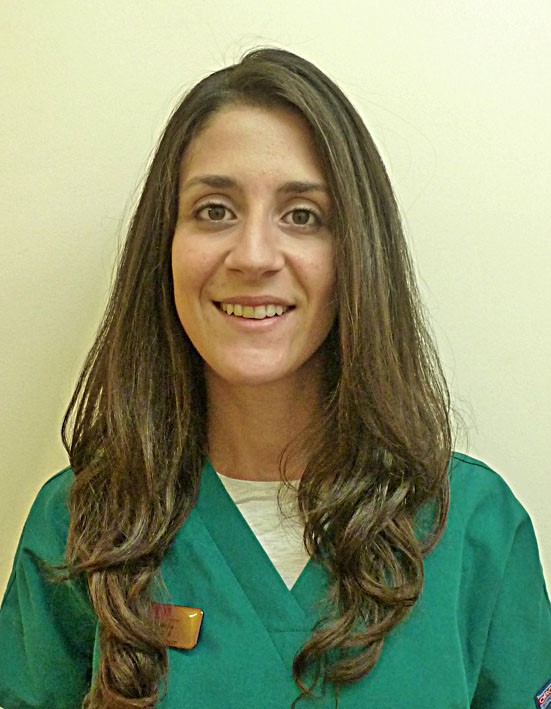 Beatriz
Beatriz qualified in 2013 from the University of Madrid and spent one year in small animal practice before moving to the UK. Bea joined us in 2016. Her main interests are surgery and dermatology. Outside of work Bea enjoys spending time with family and dogs.
Serena
Serena graduated from Bologna University in 2009 after working in Italy for a few years, moved to the UK. She joined us in 2018 and enjoys all aspects of small animal practice. Relaxation is long countryside walks with her family.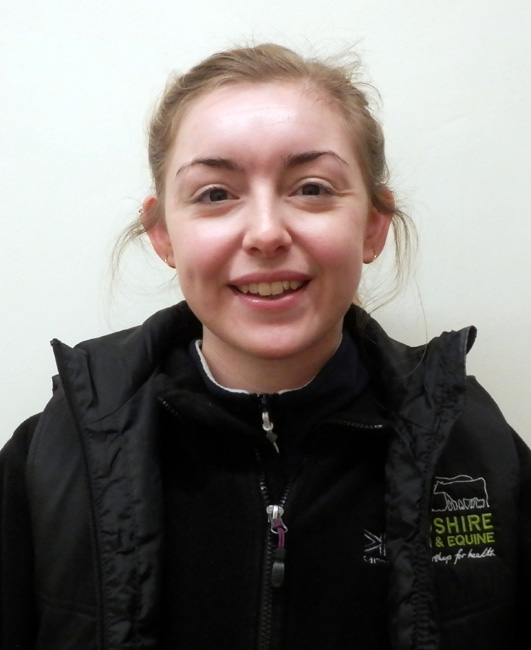 Hannah
Hannah graduated from Liverpool University in 2020. Initially working in a farm only practice, decided to joins us as a mixed vet. Her interests include small animal medicine and bovine reproduction. Outside of work, Hannah enjoys playing volleyball, baking and travelling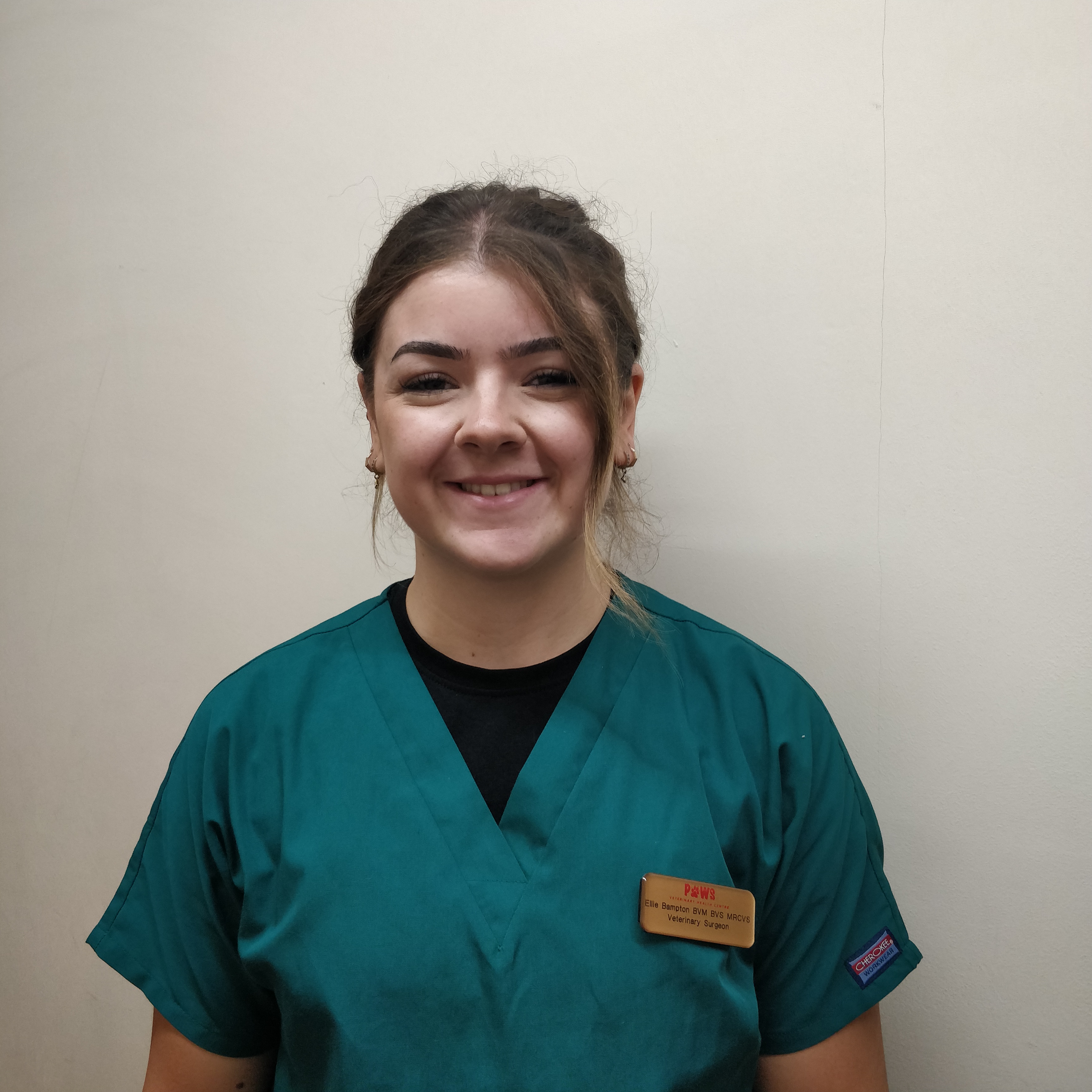 Ellie
Ellie is a 2022 graduate from Nottingham Vet School and is particularly interested in internal medicine. Outside of work Ellie likes to keep fit with a focus on powerlifting! She also likes spending time in the great outdoors with her Patterdale terrier.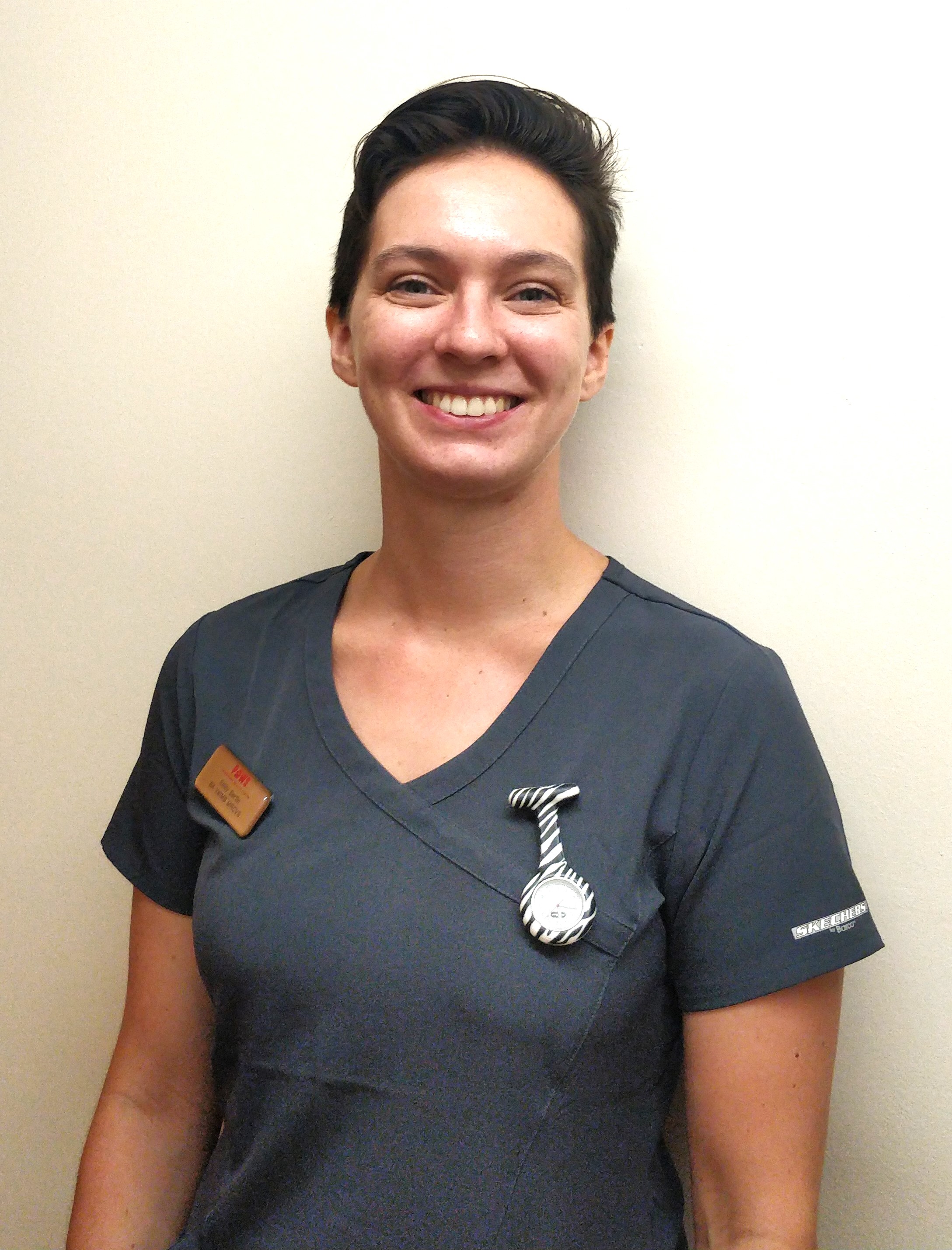 Emily
Emily joined us in September 2023, having graduated from Cambridge Vet School. She has a keen interest in everything exotic, particularly birds and is hoping for a career in wildlife work one day having spent some time working with wildlife charities whilst at Vet School and travelling to places such as Costa Rica and South Africa. Outside of work Emily enjoys netball, hiking, baking and is proud owner of a tortie cat called Sporty Spice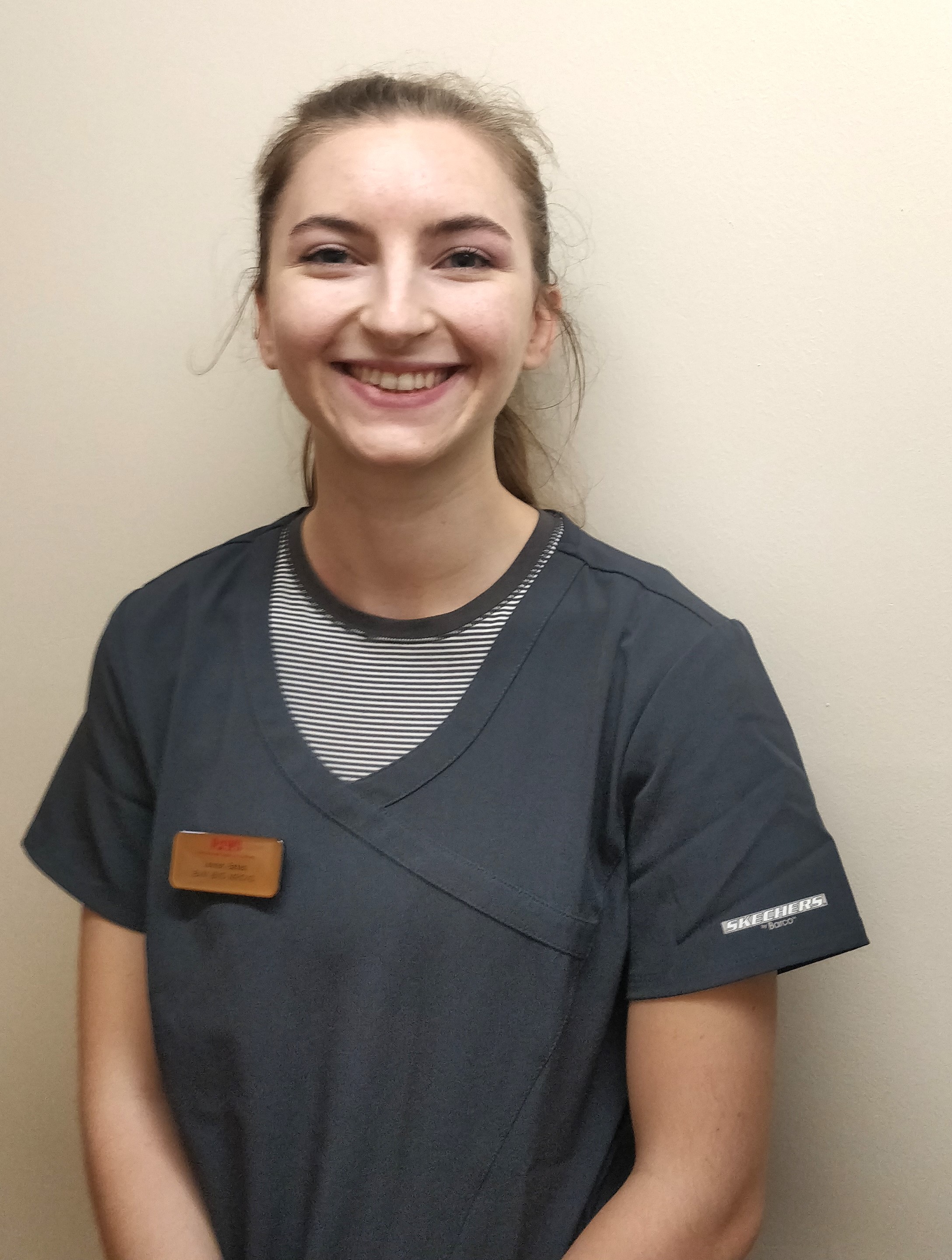 Lauren
Lauren graduated from Nottingham Vet School in 2023 and is interested in small animal medicine, dermatology and exotic pet species. She spends most of her free time running or going for long walks with her three huskies and pomsky. When she's not doing this, Lauren keeps herself busy learning to crochet. She also enjoys travelling.
Nurses
Liz
Liz is our Head Nurse. Qualifying in 2004 she enjoys all aspects of nursing - both large and small animal with a particular interest in emergency care. When not at work Liz works on her farm with sheep and cattle, looks after and rides her horse, goes walking with her 3 dogs and still manages to look after her children.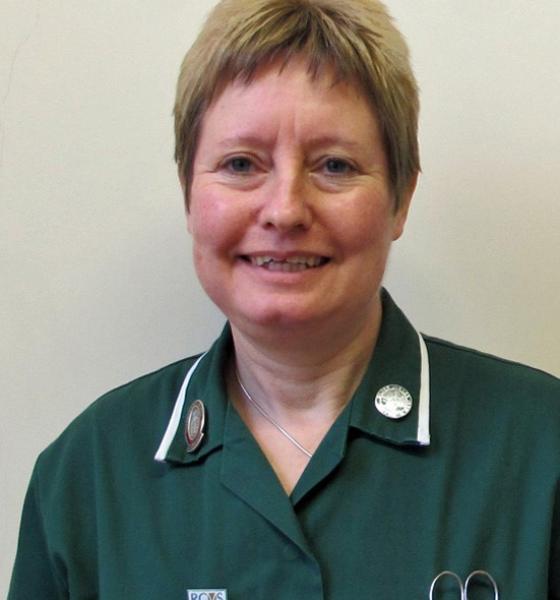 Becky
Becky is our longest serving member of staff having been with the company in excess of 40 years! She qualified as a nurse in 1985 and is now our senior nurse in charge of, and running, our in-house laboratory. She has an interests in biochemistry and haematology, pathology and parasitology. Outside of work Becky is involved with local heritage projects, history, art, countryside foraging and walks.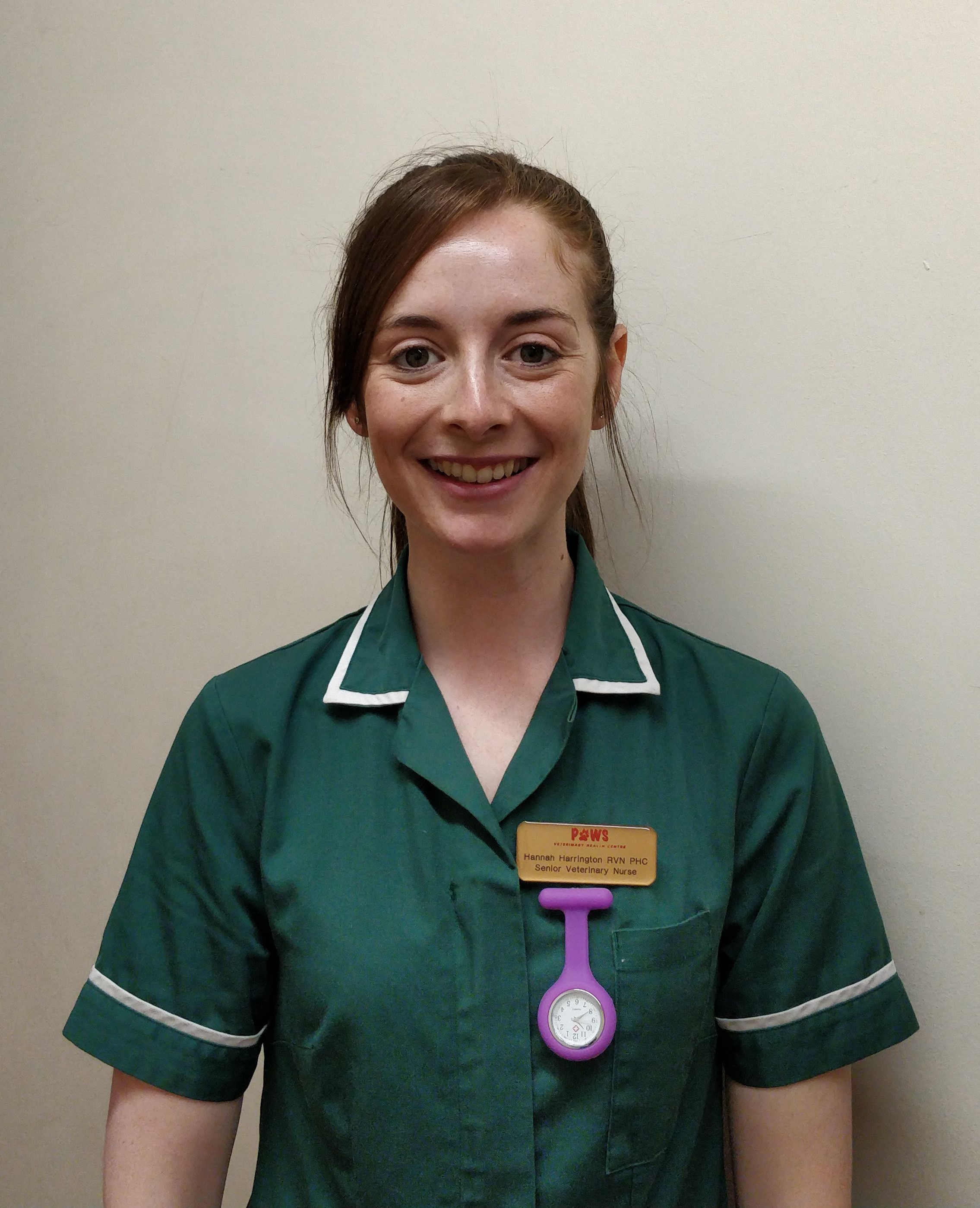 Hannah
Hannah rejoined us in 2021 after a few years away working for another practice. This time round she becomes our senior nurse supporting Liz in looking after the nursing side of the practice. Hannah qualified in 2016 from Hartpury College and loves all aspects of Veterinary Nursing. Her main interests lie within anaesthesia, inpatient care and wound management. Outside of work Hannah spends time looking after and competing with her horse as well as enjoying long walks in the countryside and exploring new places.
Terri
Terri has worked in veterinary practice since 2008 and joined PAWS in December 2016 having qualified in 2014. Terri enjoys our nursing clinics and has an interest in behaviour and has achieved a level 3 canine and feline behaviour management in veterinary nursing award. She intends to continue her interest with a behavioural certificate. When not at work Terri enjoys long walks with her dog Betty.
Christina
Christina qualified as a registered veterinary nurse in 2016 and came to work with us in January 2017. She has an interest in surgical nursing as we all as all things rabbit. Outside of work she enjoys music concerts and festivals and loves to travel. Christina owns a British Shorthair cat named James - who rules he household!
Sam
Having left us for a short while, Sam returned to us September 2018. Qualifying in 2007, Sam's main interests are dermatology and preventative healthcare. She is also our insurance claim form processor. Out of work Sam is busy with 2 children, 3 cats, a dog and a pineapple conure.
Rachel
Rachel qualified in 2000 and after many years at another practice joined us in the summer of 2021. Initially joining as a locum, we've kept her! As well as a registered veterinary nurse, Rachel is also a member of the APDT UK(Association of Pet Dog Trainers) and enjoys working with dogs. Outside of work Rachel is busy with her family and pets including an army of Guinea Pigs!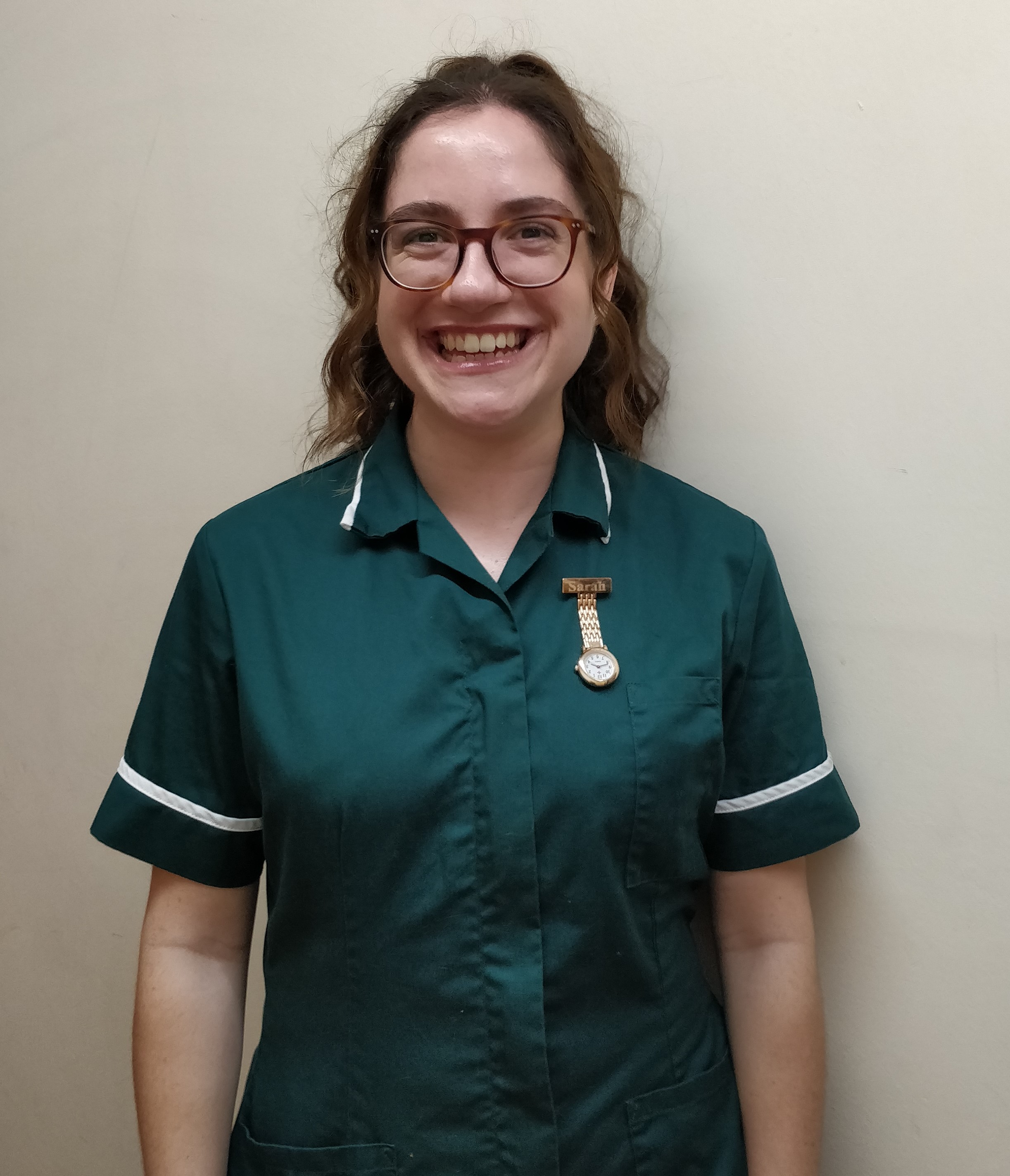 Sarah
Sarah joined us in October 2021 as a Student Nurse and qualified with us 2022. She enjoys all aspects of nursing but has a particular interest in anaesthesia, nurse consults and cat behaviour. Outside of work Sarah relaxes doing art projects and spending time with her rabbit Mikey and her dog Elsie.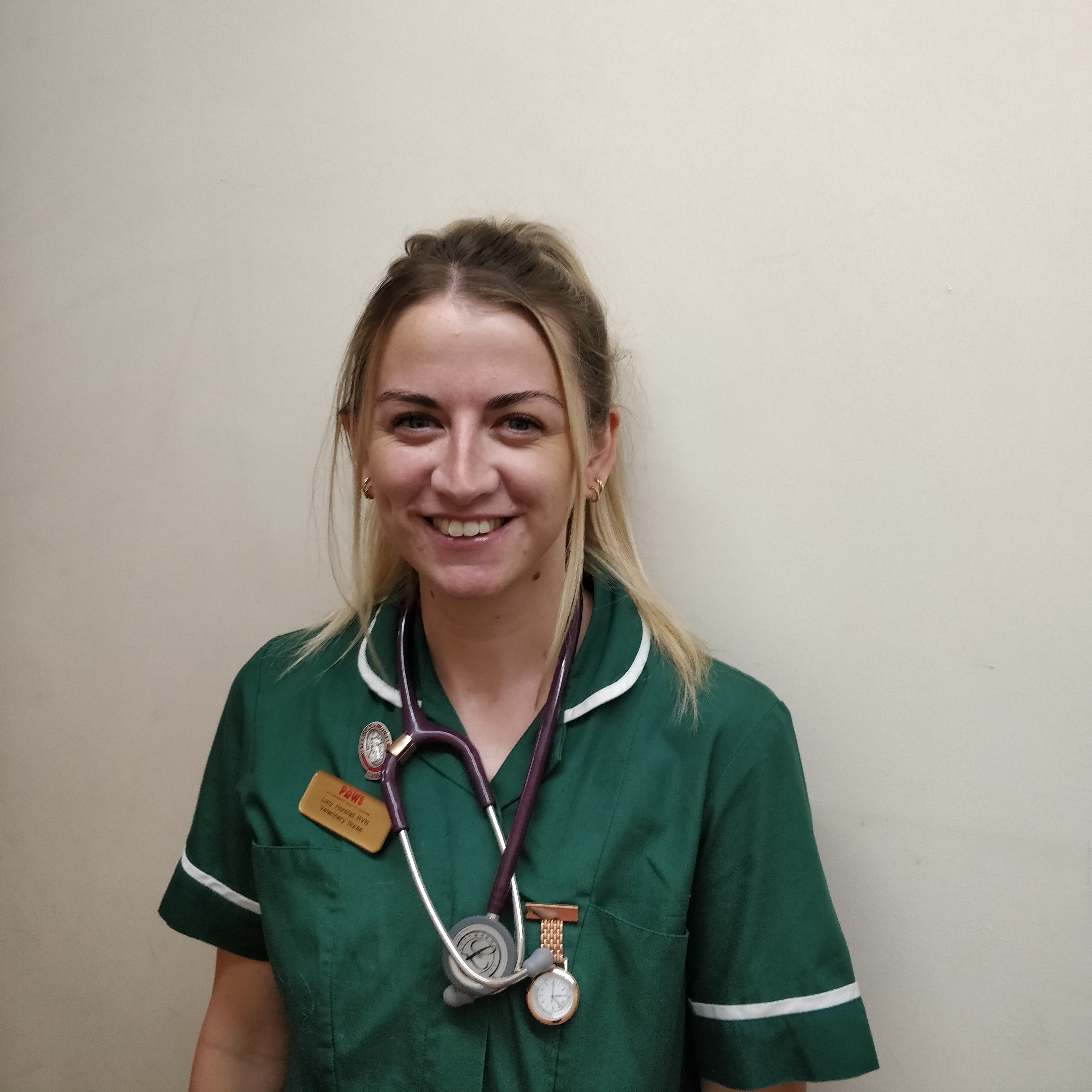 Lucy
Lucy qualified in December 2021 and joined us Summer 2022. She loves all aspects of nursing and to quote ' I can't imagine doing any other job'. Outside of work Lucy is busy with her pets, family and friends and is finding a new love for camping!
Kerry
Kerry joined our nursing team as an Animal care and Nursing Assistant in September 2020. In 2021 she started her formal Veterinary Nursing Training and is focused on becoming a qualified Veterinary Nurse over the next few years. At home Kerry looks after a Blue Merle Border Collie named Missy, a baby bearded dragon named Bernie and a naughty black cat named Dotty and of course she would love to have more.
Charlotte
Charlotte AKA Lottie joined our nursing team as an Animal care and Nursing Assistant in September 2020. In 2021 Lottie started her formal Veterinary Nursing Training and is working hard towards qualifying. She has been around animals since the age of 5 years old and has competed with horses internationally for over 15 years.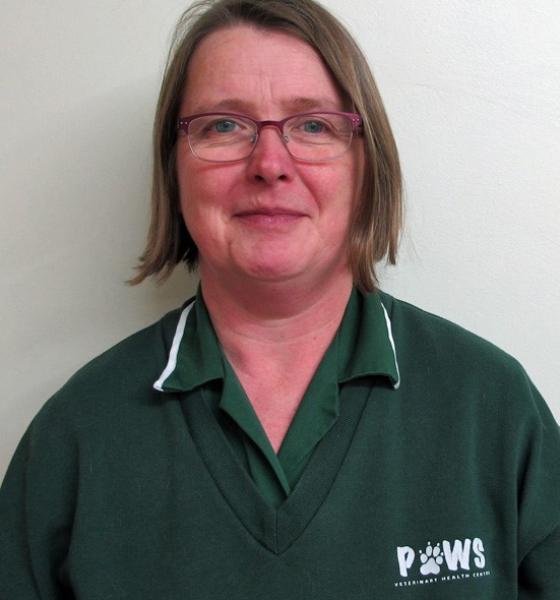 Kathy
Kathy has been with us since 1994. Formerly our Head Nurse until 2011, Kathy retired to look after her sons and concentrate on the family's cycle racing. Kathy is another member of retired staff who still covers shifts- albeit auxiliary support!
Caitlin
Caitlin is studying Veterinary Nursing at Harper Adams University and is spending a one year's placement with us. Her interests include laboratory work and radiography. Out of work Caitlin enjoys training her two dogs, Bonnie and Wilma.
Receptionists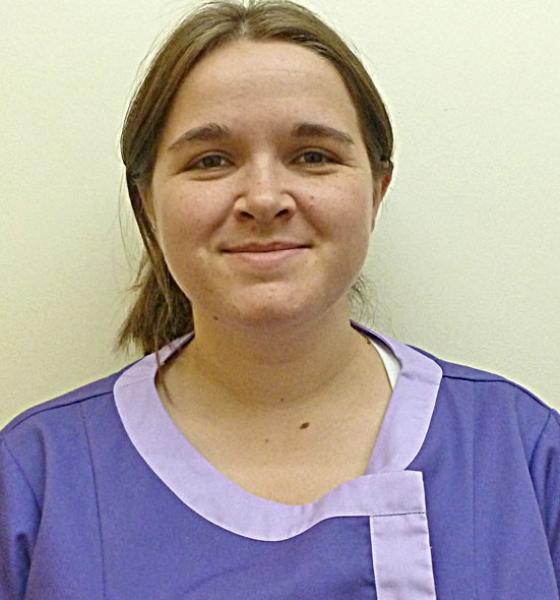 Hannah
Hannah has been working with us since 2016. She is lucky to have a very large dog to spend her spare time with and together they enjoy hanging out with friends and family.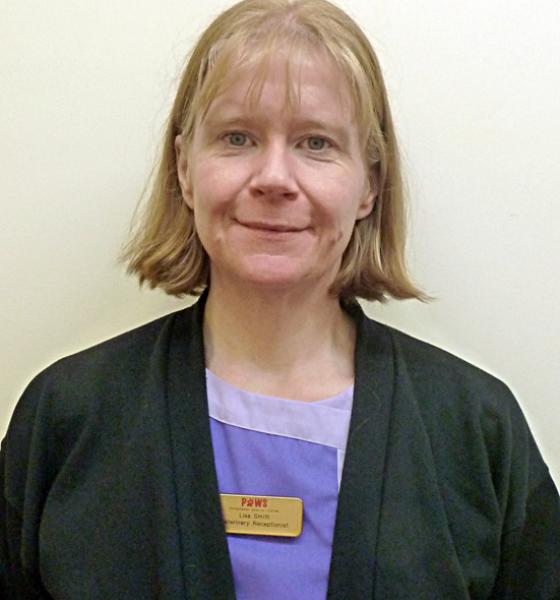 Lisa
Lisa has worked with us since December 2016 after previously working as a receptionist at a school and a doctors surgery. Aside from caring for her five cats and her dog, in her spare time, Lisa enjoys running and her achievements include a marathon!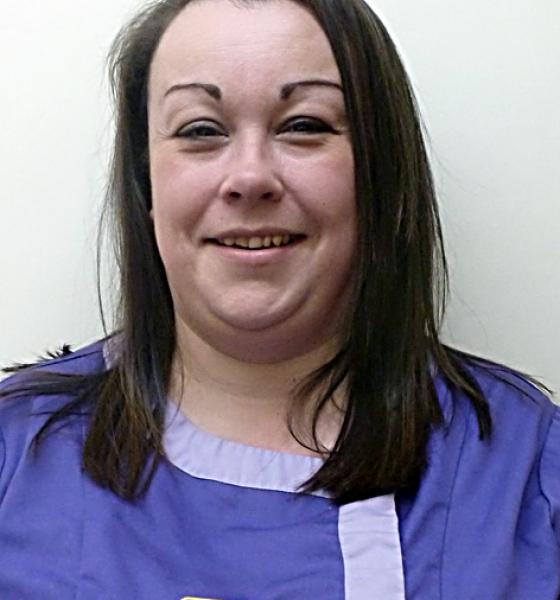 Fran
Having worked in the construction industry for 10 years, Fran embarked on a completely new experience and joined us in December 2017. She has a Chihuahua and two cats and enjoys going to the theatre in her spare time.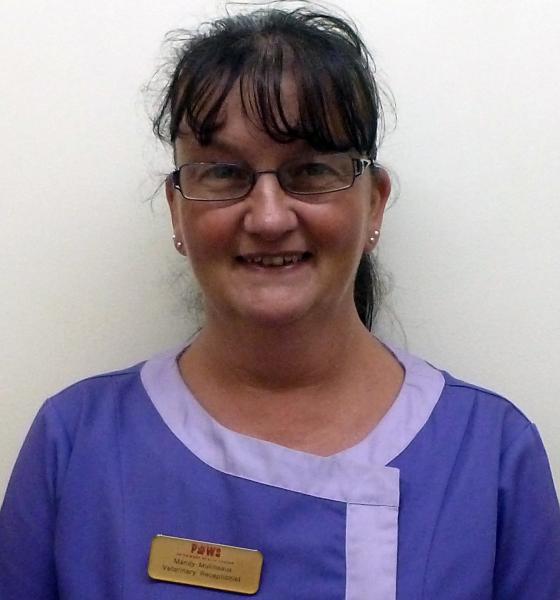 Mandy
Mandy has been working with us since May 2018 having previously worked at various kennels and a pet shop. She has two border collies and enjoys weekends away with her American vehicles.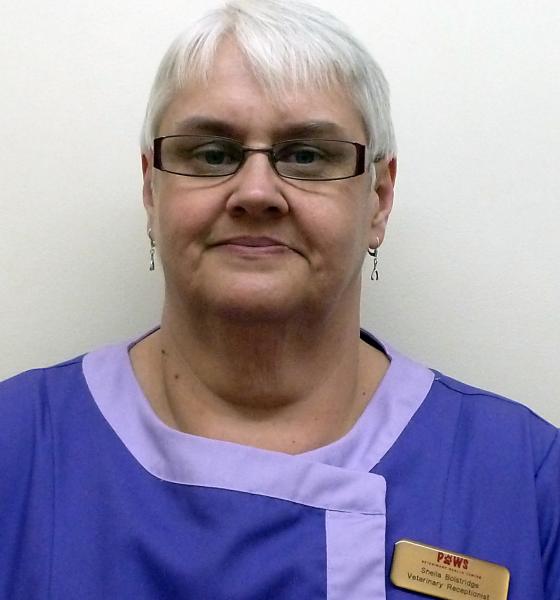 Sheila
Sheila joined us in August 2018. Out of work family and friends are a big part of Sheila's life and she also likes anything involving crafting.
Beth
Beth joined our team October 2021 to embark on a career as a Veterinary Receptionist. Of course she loves animals, especially cats but also loves music, particularly rock and is most happy at concerts! Beth likes to spend her spare time crafting, reading and playing video games.
Admin + Support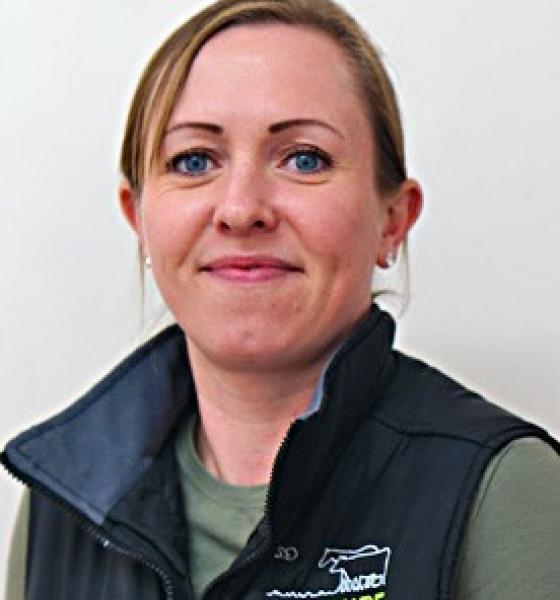 Tammy
Tammy is our practice manager and along with, and reporting directly to, the Directors, has responsibility for the whole of the practice and it's many functions and duties. Tammy's background is Veterinary Nursing and has been with us since 2004. Leaving to work as a veterinary business manager for a pet nutrition company, Tammy returned in 2014. Out of work Tammy loves the outdoors and being active.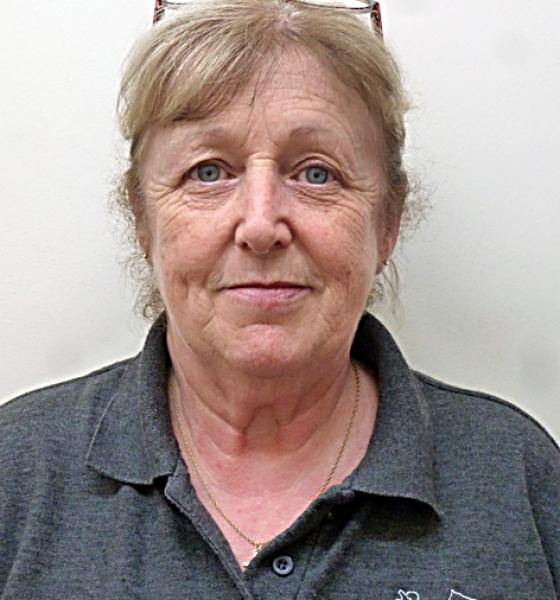 Debbie
Admin Manager Debbie is one of our longest serving members of staff having spent many years working on reception as well as in our farm office. Debbie's love is people and she enjoys talking with clients and helping them as much as possible. She also now looks after the reception team keeping them happy and up to date with policies. Outside of work she likes to spend as much time with her grandchildren as possible as well as her foul-mouthed budgie (hopefully not at the same time!).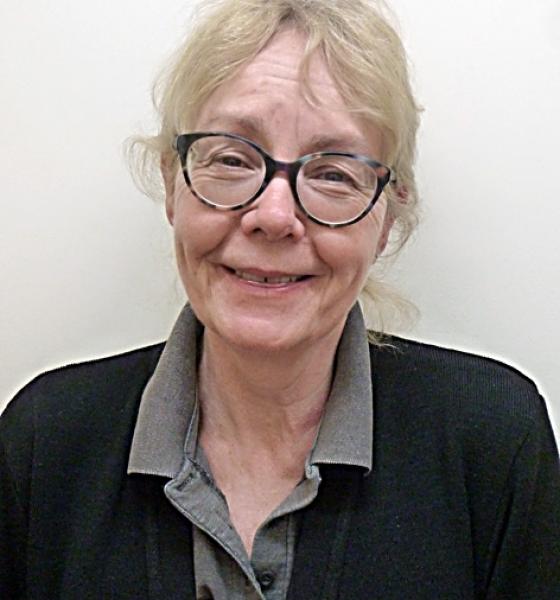 Susan
Susan is responsible for our accounts and has been with the practice since 2008. Out of work Susan is a keen decorator and gardener.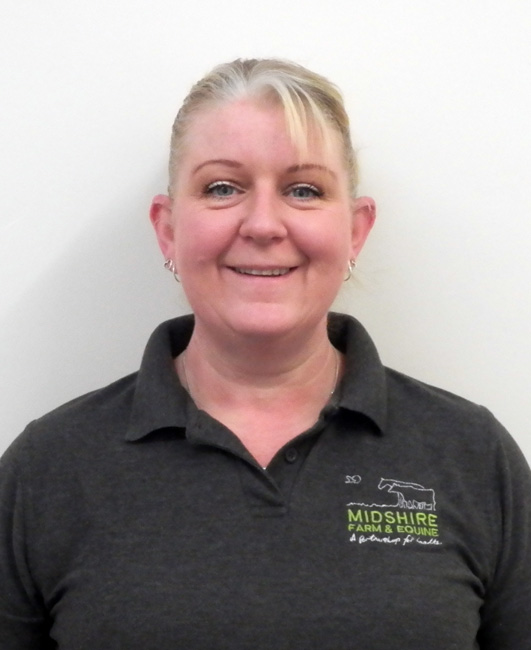 Claire
Claire is our housekeeper and ensures the overall cleanliness of the practice. Her mum, now retired, worked with us as a receptionist so Claire knows us well! Out of work Claire is very busy with grandchildren, 4 dogs and 2 horses.